Learn to communicate effectively with patients living with serious illness.
VitalTalk is the premier training organization for clinicians seeking to advance their communication skills. Just as no one is born knowing how to handle a scalpel, the same is true for how to communicate effectively with seriously ill patients and their families.
Whether in person or online, clinicians feel safe practicing newly learned skills through VitalTalk's evidenced-based training methodologies using simulated patients, all in a confidential setting.
Clinicians and Advanced Practice Providers alike leave our courses feeling more confident in their ability to deliver serious news and discuss goals of care. Upon completion, you'll become part of the deeply committed VitalTalk community which offers continued support, including additional train-the-trainer Faculty Development programs, so you can further integrate better communication skills at your institution.
Our vision is that every seriously ill patient will be surrounded by clinicians who can speak about what matters most and match care to values.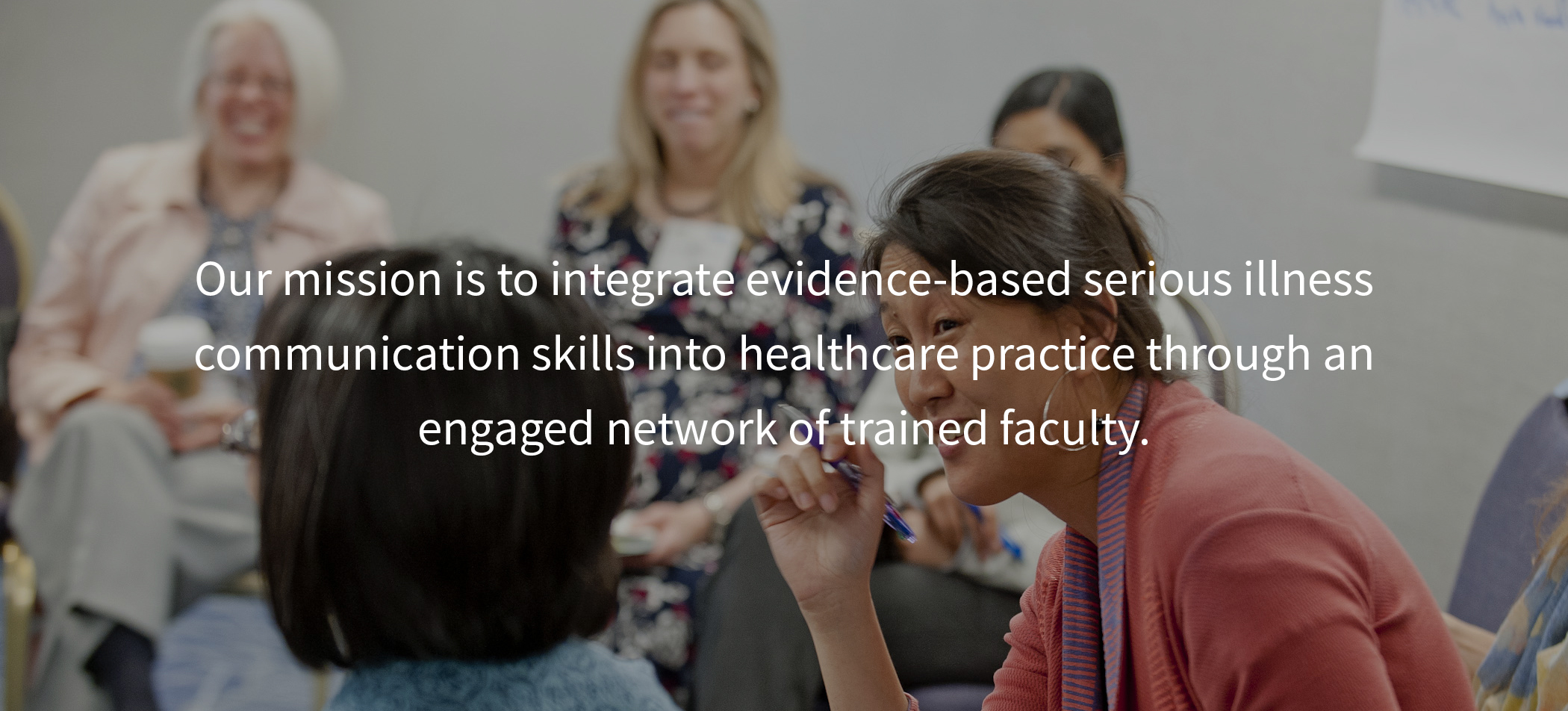 We know and believe that effective, empathic and honest conversations between a clinician, patient and their family are the cornerstones of patient-centered care. But, despite best efforts, too few clinicians are trained on or get to practice critical patient conversations.
99% of clinicians report understanding the importance of advance care planning, yet more than 60% of physicians say they never received formal training, and only 14% actually had these conversations with their patients. 46% of physicians said they were uncertain of what to say in these situations.
Inadequate clinician communication skills impact not only patients from intake to discharge but the entire health ecosystem; it's the most expensive line item hospitals don't see.
VitalTalk is a progressive and innovative equal opportunity employer. We embrace and encourage our employees' differences in age, color, disability, ethnicity, family or marital status, gender identity or expression, language, national origin, physical and mental ability, political affiliation, race, religion, sexual orientation, socio-economic status, veteran status, and other characteristics that make our employees unique. All qualified candidates are encouraged to apply.